Books by and about Thomas Merton -
A Short Bibliography.
by Peter C. King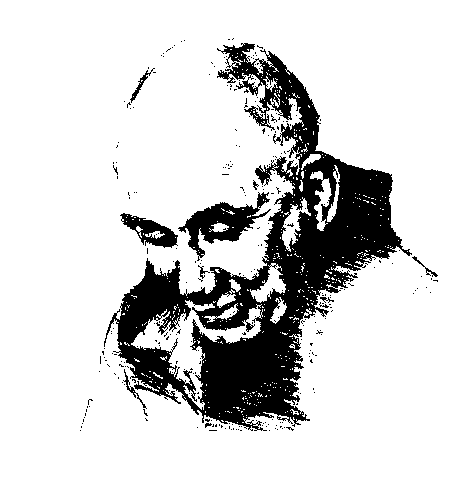 The problem with reading Thomas Merton is that there is just so much to read, and with the recent and ongoing publication of his private journals after their 25 year embargo there is more still ! Often we are asked to recommend a good place to start reading Merton, and in response to this demand have decided to produce this (very) short bibliography. Inevitably it is personal, but I hope not unduly so. Inevitably too it is limited, but hopefully it offers a beginning. It is based on books available in the U.K. Summer 1997, although of course many further titles are available from the USA. Any comments or suggestions are very welcome and will be taken into account in another edition. Peter C. King on behalf of the committee of the Thomas Merton Society of Great Britain & Ireland.
Top of page
Merton the Contemplative
Seeds of Contemplation (Anthony Clarke Books) represents Merton the contemplative at his most readable. Accessible to, and read by, those of many varying spiritual commitments and none, it captures the essential worldview underlying all Merton's huge diversity of writing. (N.B. In the USA this book is entitled New Seeds of Contemplation. It is not to be confused with earlier versions of the same work which were everywhere titled Seeds of Contemplation.)
The New Man (Burns & Oates) is a more theological work, perhaps the nearest Merton ever got to a theological exposition of his thought. Contemplation in a World of Action (Doubleday Image USA), the Monastic Journey (Doubleday Image USA) and Contemplative Prayer (DLT) are written with a more specifically Monastic readership in mind, but are also of considerable interest to the general reader.
Top of page
Merton the Social Critic
My favourite collection is still Faith & Violence: Christian Teaching & Christian Practice (University of Notre Dame Press) bringing together as it does essays on nonviolence, the Vietnam war, and the 'Death of God' movement. For a more recent anthology turn to Passion for Peace: The Social Essays edited by Merton scholar, William H. Shannon (Crossroad).
Merton's acute and perceptive awareness of contemporary events is revealed in his autobiographical Conjectures of a Guilty Bystander (Burns & Oates), a rewriting of his journals of the late 50s and early 60s, and also in Raids on the Unspeakable (Burns & Oates) from the same period.
Top of page
Merton on Merton
Although Merton's private journals are now being published (Harper Collins, ongoing), volumes such as the groundbreaking Seven Storey Mountain (SPCK) which started Merton off as a writer back in the mid-forties, or his final Asian Journal (New Directions), as well as the words and photos of Woods, Shore, Desert (Museum of New Mexico Press, USA) are still well worth reading. Conjectures (see above under 'Social Critic') is a very readable way in to Merton's journals.
Top of page
Merton the Letter Writer
Merton's letters are now available in five volumes, collected thematically and ranging from social concerns to monasticism to letters addressed to personal friends. These are published by Farrar, Straus, Giroux (usually referred to as simply FSG) in the USA, although some paperback editions are still around here in "remainder" shops. A short and accessible way in to Merton's letters is through his 1960s correspondence with Catholic theologian Rosemary Radford Ruether, published by Orbis under the title At Home in the World.
Top of page
Merton and Zen
Zen and the Birds of Appetite, a collection of Merton's writings on Zen is available both from New Directions and as a Shambhala Pocket Classic.
Top of page
The Literary Merton
Merton's poems and his literary criticism are all published by New York publishers New Directions. His Selected Poems are listed as available in the UK. The weightier Collected Poems and Literary Essays are only available direct from the USA.
Top of page
About Merton
A final selection is from books about Merton. The definitive (and authorized) biography is that of Michael Mott, The Seven Mountains of Thomas Merton (SPCK). Shorter perhaps for an introduction is Monica Furlong's newly reissued Merton - A Biography (SPCK) or Jim Forest's Living With Wisdom (Orbis).
For discussion of Merton's work as well as his life, Henri Nouwen's Pray to Live: Thomas Merton - Contemplative Critic (Triumph Books, USA), offers a selection from, and commentary on, a wide range of Merton's output. A more specialised study of Merton's place in the apophatic tradition of Christian spirituality is to be found in William H. Shannon Thomas Merton's Dark Path (FSG, USA). Finally, my own Dark Night Spirituality: Thomas Merton, Dietrich Bonhoeffer, Etty Hillesum - Contemplation & the New Paradigm (SPCK) offers an introduction to Merton in the company of two other significant figures for twentieth century spirituality.
Top of page
---
Ordering Books
The best source for books relating to Thomas Merton is:
Bardstown Art Gallery.
P O Box 417,
Bardstown,
KY 40004.
U. S. A.
Telephone: 502-348-6488.
Fax: 502-349-1920.

---
Get in touch with
Bardstown Art Gallery
by email.
The web home-page of Thomas Merton Books.
Top of page
---
Go to the Thomas Merton Society home-page