Your Heart Is My Hermitage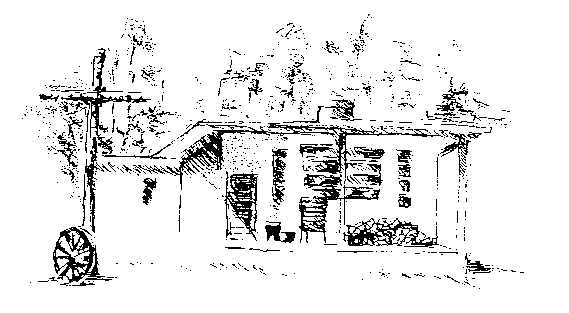 Conference papers from the First General Meeting of the Thomas Merton Society of Great Britain and Ireland held at La Sainte Union College, Southampton from 17th - 19th May, 1996.

Prologue:
Canon A.M. Allchin - "Celebrating Thomas Merton."
Merton's Friends:
Tommie O'Callaghan, Donald Allchin, Jim Forest and John Wu, Jr. and chaired by David Scott:
Remembering Merton: A Round Table Discussion Between a Few of Merton's Friends
Main Conference Addresses:
Melvyn Matthews - "Inclusive and Exclusive Mysticism in Thomas Merton."
Mary Grey - "Escape the World or Change the World: Toward a Feminist Theology of Contemplation."
Robert E. Daggy - "Question and Revelation: Merton's Recovery of the Ground of Birth."
---
Concurrent Session Papers:
Thomas Merton and Other Traditions:
Erlinda Paguio - "A Heart that Knows God: Merton and Sufism."
Marie Goldstein - "Thomas Merton, The Bible, Jewish Mysticism and Martin Buber."
John Wu, Jr. - "The Zen in Thomas Merton."
Thomas Merton on Solitude and Community:
Gary P. Hall - "Autonomy and Surrender, Solitude and Intimacy: A Belated Response to Walter E. Conn."
Fernando Beltran Llavador - "Brother Silence, Sister Word: Merton's Conversion and Conversation in Solitude and Society."
Richard Fournier - "The Hospitable Hermitage: Where the Hearts of God, Self, Other and World Meet."
Thomas Merton - The Early Years:
Paul M. Pearson - "Thomas Merton: The Earliest Stories."
Sheila and Christian Hempstead - "Reading Dante's Commedia in Merton's Seven Storey Mountain."
Arthur W. Biddle - "Thomas Merton and Robert Lax: A Friendship in Letters."
Thomas Merton and the Human Community:
George A. Kilcourse - "Thomas Merton and Racism: 'Letters to a White Liberal' Reconsidered."
Christopher Nugent - "Thomas Merton and James Joyce."
Thomas del Prete - "The Contemplative as Teacher: Learning from Thomas Merton."
Epilogue:
Jim Forest - "A Sunday Homily."
The Venerable Ajahn Sobhano - "A Final Blessing."
---
Go to the Thomas Merton Society Publications Page